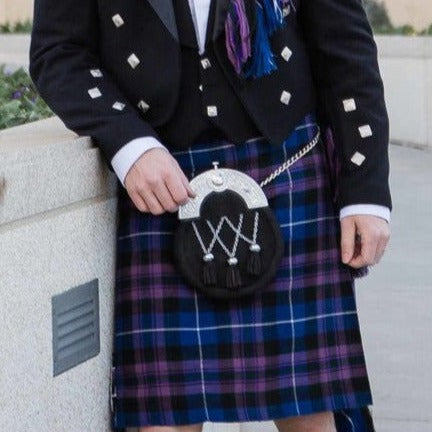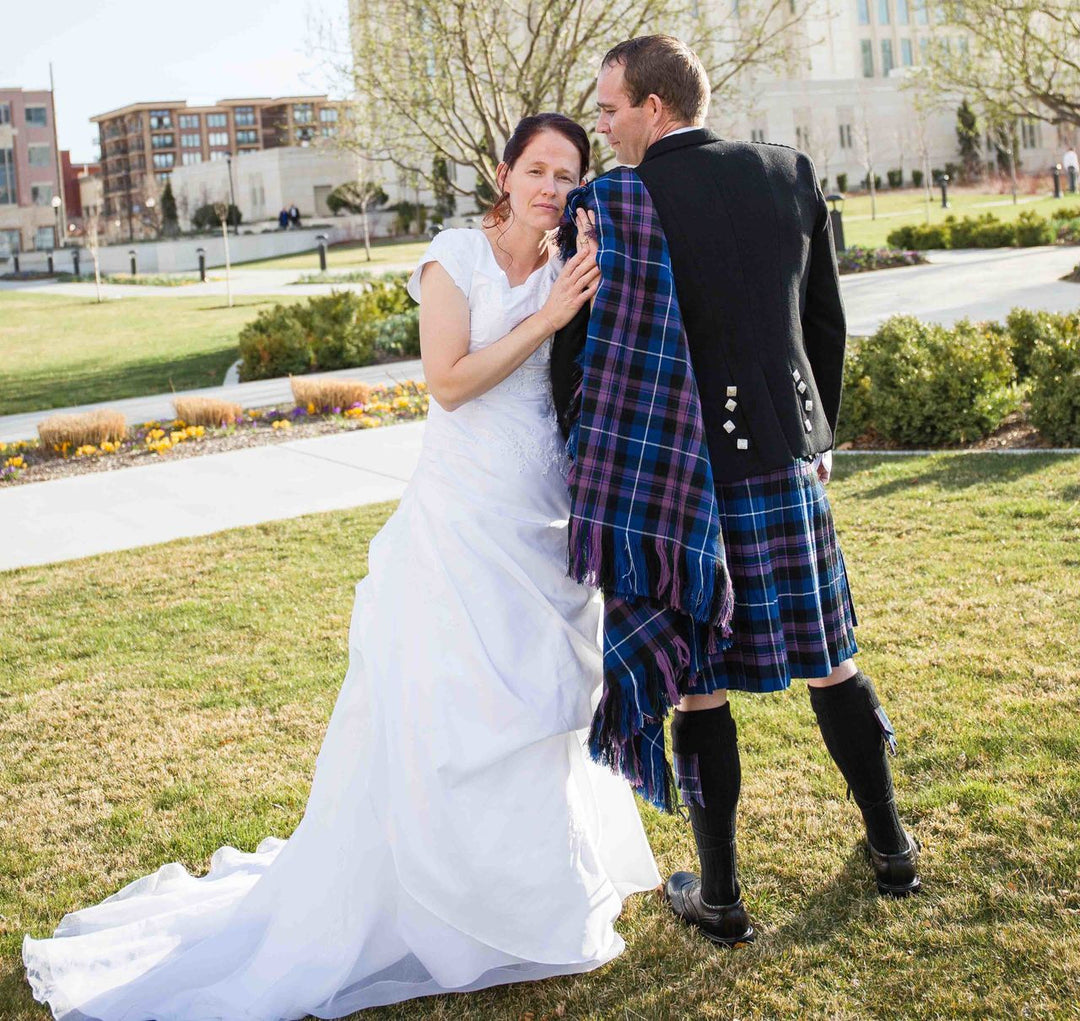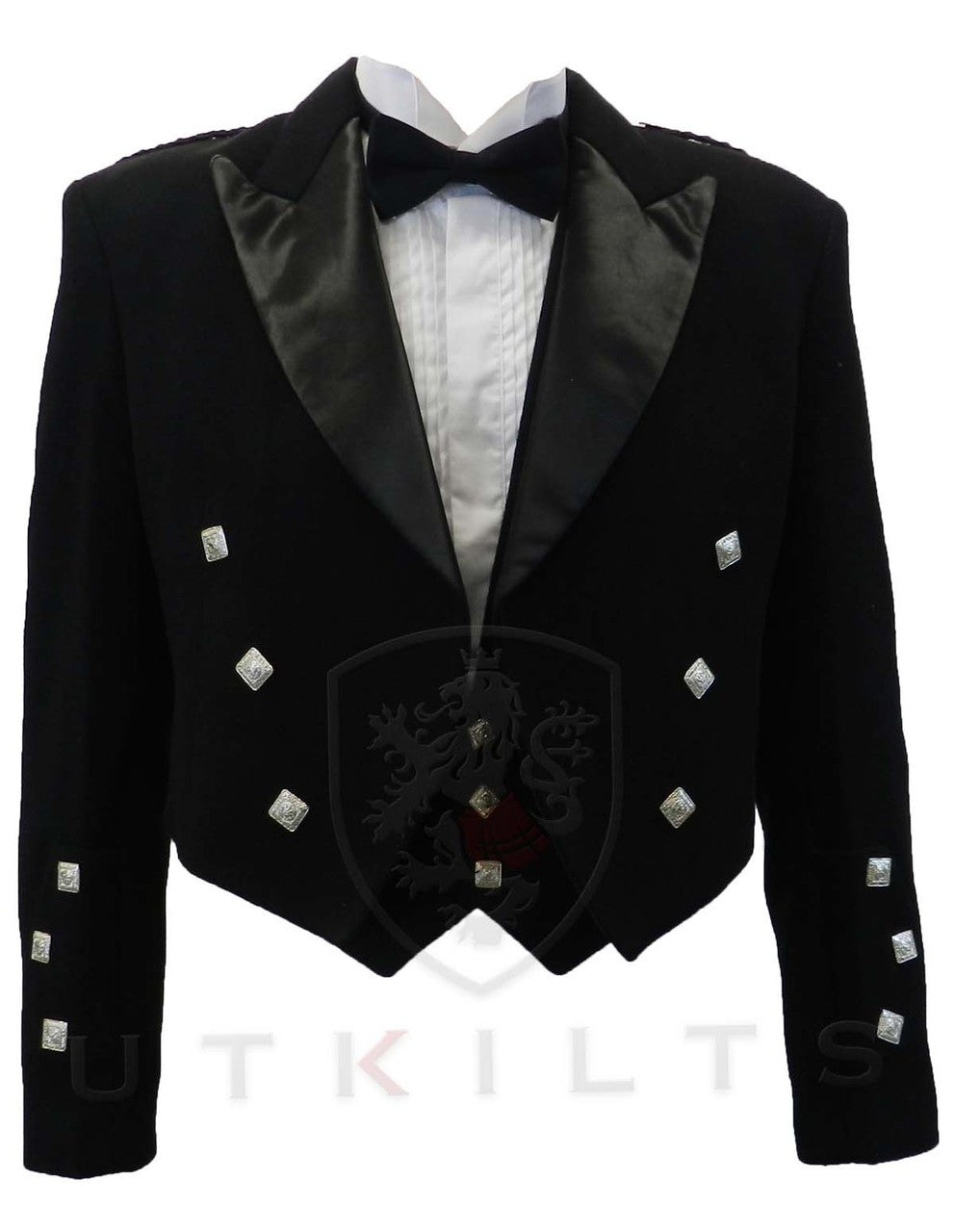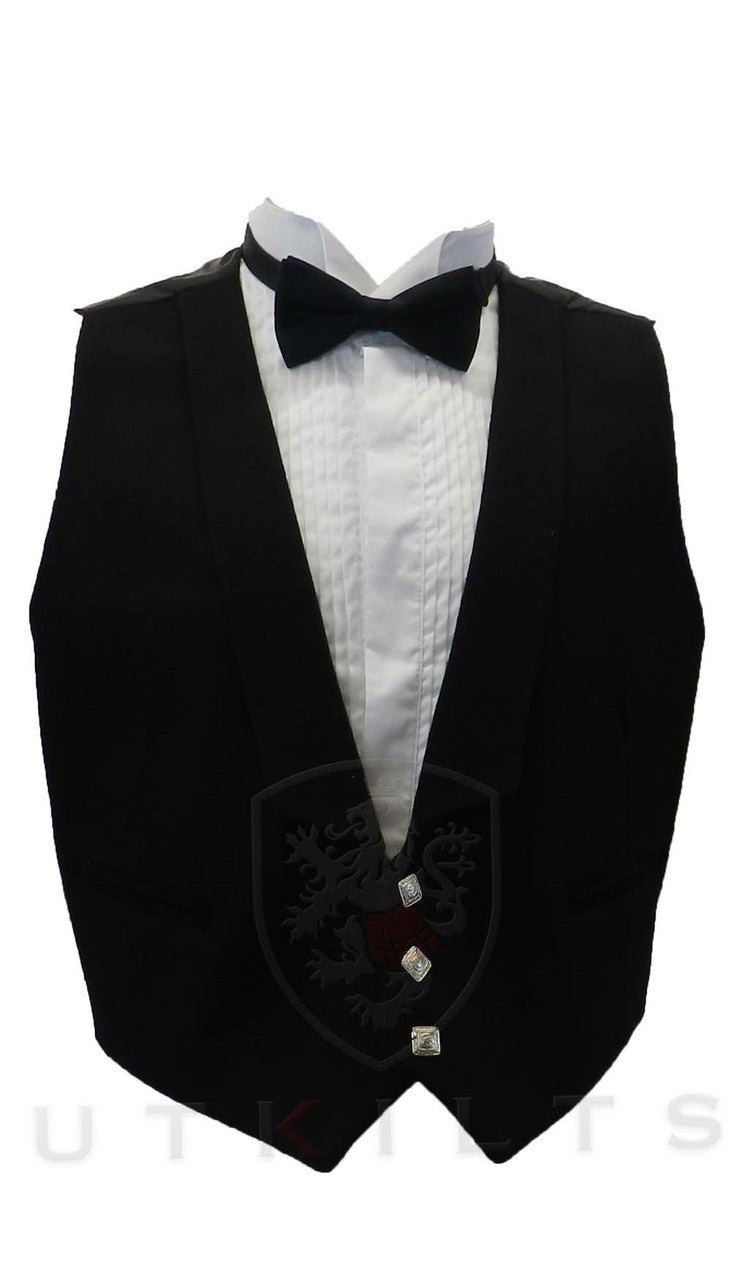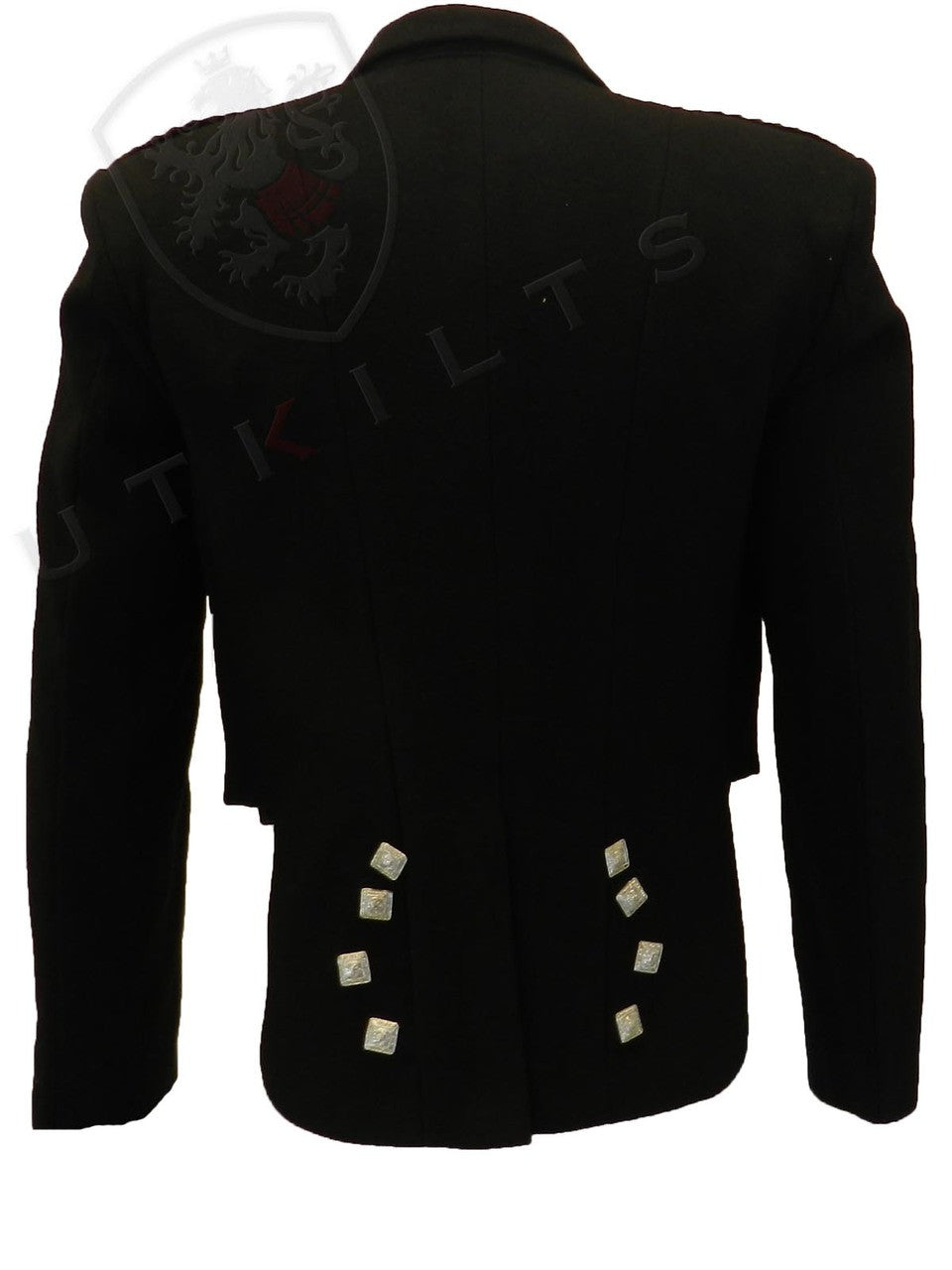 Prince Charlie Formal Kilt Package From $299.50
---
Save money and buy everything together! This Prince Charlie kilt package includes the following:
Special Order or in stock traditional tartan acrylic or wool kilt (larger sizes and wool tartans available at an additional charge)

Matching fly plaid and sash

Prince Charlie Jacket (larger sizes available at an additional charge)

Belt and Buckle

Formal dress sporran

Kilt hose and matching flashes (flashes included with purchase)

Ghillie brogue shoes
Acrylic vs Standard Wool vs Premium Wool
Acrylic: Acrylic is a material used for kilts to keep the cost down. While it is durable and can last for a long time, it does not have as good a swing in the pleats. It also does not have the deep, rich colors that wool tends to have. It is made similar to the Standard wool in that it has up to 5 yards of material
Wool: We currently have two types of wool kilts: The Premium and The Standard. While both are constructed in very similar ways, there are some differences. The standard style kilt here has only up to 5 yards of material and only uses 2 buckle straps. The premium has 3 buckle straps and uses 6-8 yards of material. That gives you a heavier kilt with better "swing" in the pleats and a more traditional looking kilt.
We always recommend choosing the wool over the acrylic if your budget allows.
Size/Measuring
You must measure for both the jacket and the kilt.  While we do keep some in stock, there is a good chance we will have to order both your kilt and jacket.  Do not use previous kilt sizes, pants sizes, or jacket sizes to order.  They may or may not be accurate.  Always measure to make sure you will get the correct size item.
Traditional Kilts Sizing 
The size that you choose for your order will be the smallest setting on the buckle straps (i.e. a size 36 adjusts from a 36 up to just under 40 inches).  Depending on where you want the buckle to end on your waist will determine your size.  A good rule of thumb to follow is to go down 2 inches from your measured waist size.  That will put you in the middle of the buckle straps (i.e. 40 measured would order a 38).  
Traditional Kilt Jacket Sizing
Chest: Wrap around your chest, snug up into your armpits.  Make sure it is a loose measurement and you have room to move
Waist:  Measure the biggest part around your belly button.  This could be different from your kilt waist if you measured for you kilt lower near your hips
Shoulder to shoulder: In the back, measure from the end of one shoulder to the end of another, loosely.  You will need someone to help with this
Sleeves: From the end of the shoulder down to the spot on your wrist / hand you want it to end.  
Total Length: From the base of the neck (just below the collar) down to the top of your kilt and add 3-4 inches to that measurement.  For Example:  If you measure 21 inches to the to your kilt, the total length would be 24-25.
Returns/Exchanges
Because these are custom made, no returns or exchanges will be allowed for mismeasuring. When in doubt, ask us! We would be happy to help.
This item is in stock (unless indicated). Typical shipping is 2-3 days (though it can take up to 5 in some rare cases). Optional 2 day and overnight shipping is available. Prices can be seen in your cart or at checkout.  If you need overnight delivery for Saturday, please reach out to us directly using our contact page.