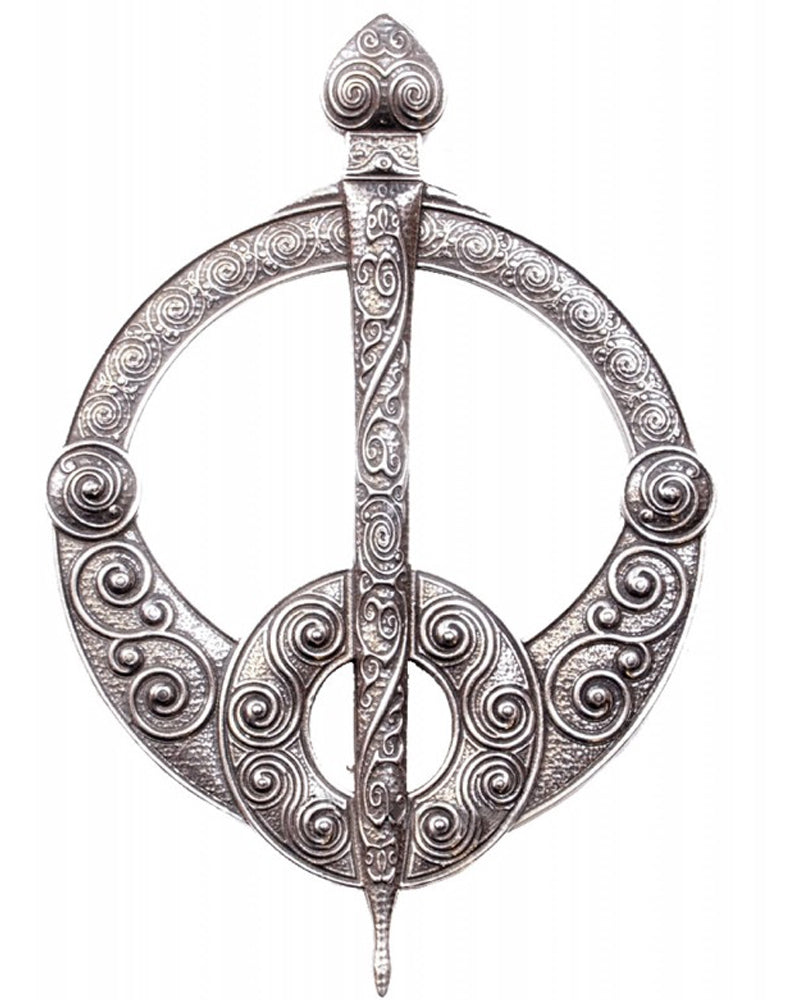 Premium Battersea Celtic Penannular Pewter Brooch
---
Low stock - 1 item left

Inventory on the way


This beautiful pewter brooch was designed and made in Scotland. The original designer of this brooch says, "The design of this brooch is inspired by the Battersea Shield, considered to be one of the finest pieces of Celtic Art to have survived from the Iron Age. Dredged from the Thames in 1857, it is assumed to date from sometime between 350 and 50BC - before the Romans first came to Britain. You can read our feature on the Battersea shield here. Our designer, Elidh, based this brooch on the shield, to give it the essence of that early Celtic feel. Brooches with large movable central pins were near universal as garment fasteners in the Iron Age, although the design was heartily adopted and elaborated by the peoples of Scotland and Ireland in the centuries between 700 and 900AD. ". This brooch will look absolutely amazing with your fly plaid, shawl, or other garment.
Features Include
100% Made in Scotland

Durable finish pewter finish

4.8 inches high x 3.5 inches wide

Strong rear clasp to pin through even the thickest materials
Sizing
One size fits all. Can be used for men's fly plaids or for ladies sashes
Returns
We know you will love our kilt pins.  However, if for whatever reason you do not, UT Kilts has the best and easiest return policy.  Click for details.
These premium brooches come in several different styles and finishes. 
This item is in stock (unless indicated). Typical shipping is 2-3 days (though it can take up to 5 in some rare cases). Optional 2 day and overnight shipping is available. Prices can be seen in your cart or at checkout.  If you need overnight delivery for Saturday, please reach out to us directly using our contact page.