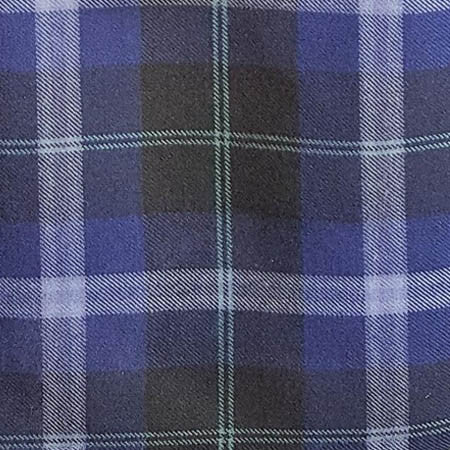 CLEARANCE! Standard Passion of Scotland Platinum Tartan Utility Kilt - 35x23
Regular price
$73.50
Sale price
$49.50
/
Size chart
How to measure for a kilt
For Men's or Women's Kilts
Follow the following guide based on measuring from the video:
Standard and Deluxe Utility Kilts:
Order the size measured.  If you are in between sizes, you can order up for a loose fit or down for a more snug fit.  Each kilt has an extra set of snaps to go up and down 1 inch in size.
Wild Outdoor/Wilderness Utility Kilts:
 Order the size measured.  If you are in between, you can order the size down or up since the Velcro waist is adjustable.
Ultimate Utility Kilts: Order the size measured.  If you are in between, you will want to order the size down (37 waist would go down to 36)
Athlete Utility Kilts:
Order size measured.  If you are in between sizes you can order a size down or a size up because of the velcro waist.
Returns
If you follow our measuring video in the videos section below, you will get a kilt that fits.  However, if for whatever reason it does not, UT Kilts has the best and easiest return policy.
How to measure for a kilt with out measuring the waist. 
Use this when giving a gift or other situation where you are not able to measure their waist.
GOOD RULE OF THUMB IN SIZING:
When you are measuring a pair of pants to determine sizing, it should be around 3-4 inches bigger than what the jeans size says (some sizes closer to 30 are only 2 inches bigger).  You should only use this option as a last resort if personally measuring the person is not possible.  DO NOT USE THIS OPTION IF YOU CAN MEASURE YOURSELF.  Save yourself the time and just do it right the first time!
If for some reason you are just not able to measure anything, you can make a good guess at which size they would need.  I would go up two sizes if guessing, i.e. 40 will go to a 44 size kilt.  This is only a guess and does not replace at least trying to measure, if possible.
Low stock - 1 item left

Inventory on the way
CLEARANCE!
New, no problems. Waist size 35 x length 23
All clearance sold as is. Returns are subject to restocking fees
Standard Passion of Scotland Platinum Utility Kilt
This is our standard utility kilt with a twist. . Our standard utility kilts have side cargo pockets and adjustable hip straps. Not just those new to wearing a kilt will enjoy this simple, yet rugged design of a utility kilt. It has large sized cargo pockets that will fit the common items a guy wants to carry these days. Pleats are also sewn down to make sure you always get that perfect look, no matter the activity. It also has two sets of snaps to make sure you have a solid, comfortable fit. Don't let anyone tell you that great quality can't come with a low price on a utility kilt. The UTK Standard Utility Tartan Kilt gives you amazing quality, low price, and a fabulous look. You won't find anything like this anywhere else!
Features Include:
2 snap closures (one on the inside)

2 large cargo pockets on each side

Lifetime warranty on all metal hardware (free replacements sent)

Durable Polyviscose fabric

2-3 day shipping via Priority Mail
Sizing / Measuring
It is extremely important you follow our measuring video and order the size you need based on your measurement, not pants size. All of men's pants are labeled 2-4 inches smaller than what they actually measure. Please see our measuring video below or checkout or measuring page here.
If you measure an even size like 38 or 40, then order that exact size. If you fall in between sizes we typically recommend ordering up in size for a loose, but comfortable fit. However, each size has an extra set of snaps to go up one inch in waist size. If you prefer a snug fit then you can order down if measure an odd size (example: 37 can go up to a 38 for a loose, comfortable fit or down to a 36 for snug fit)
Custom waist sizes, lengths, or colors
Need a waist size or length not listed here? Looking for a different tartan? Checkout our

special order listing here

that will allow you to customize the kilt to your exact waist and length (only recommended if our in stock sizes won't work). We also have many other colors listed there that we can custom order to your specific size.
You must following the sizing guide that is located in the size chart above.
Returns
Because this item is a clearance, it is sold as is. Any returns will be subject to restocking fees.
This items is for the waist size and length stated. There are no customizations available for this kilt as it is premade and ready to ship.
Typical shipping is 2-3 days (though it can take up to 5 in some rare cases). Optional 2 day and overnight shipping is available. Prices can be seen in your cart or at checkout.  If you need overnight delivery for Saturday, please reach out to us directly using our contact page.