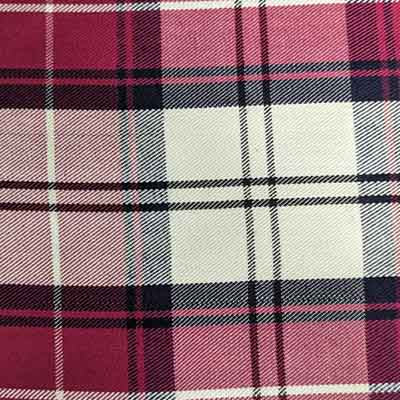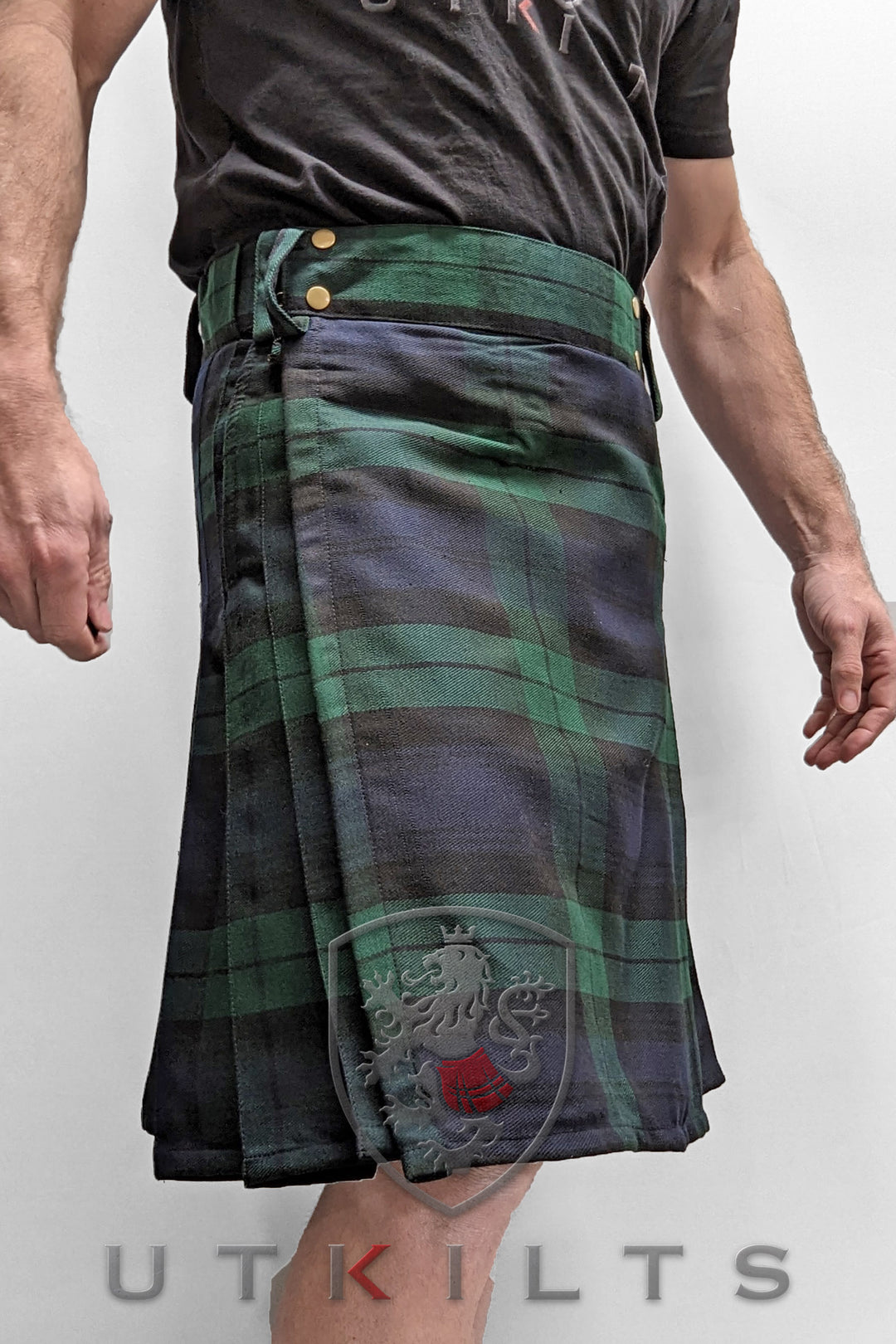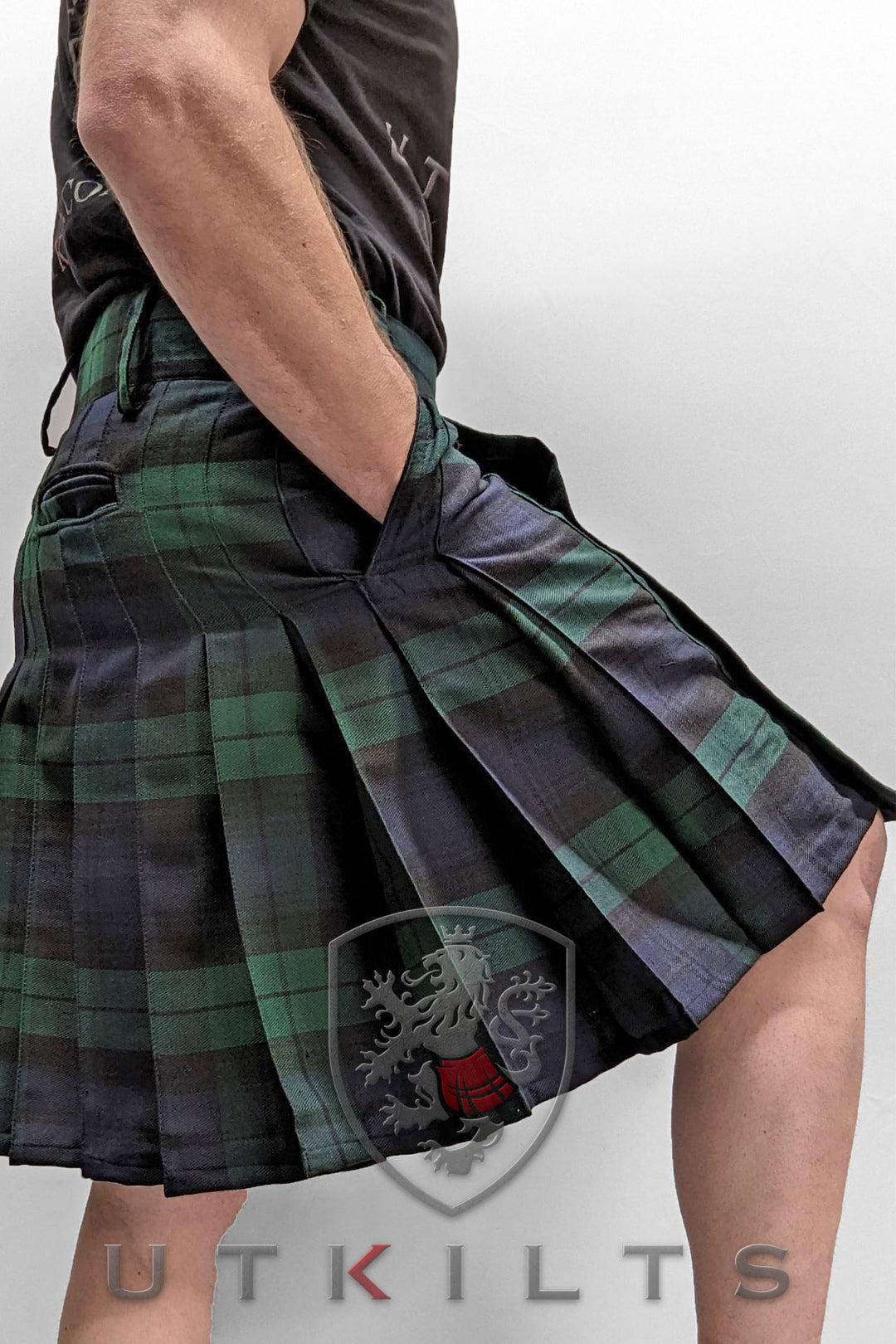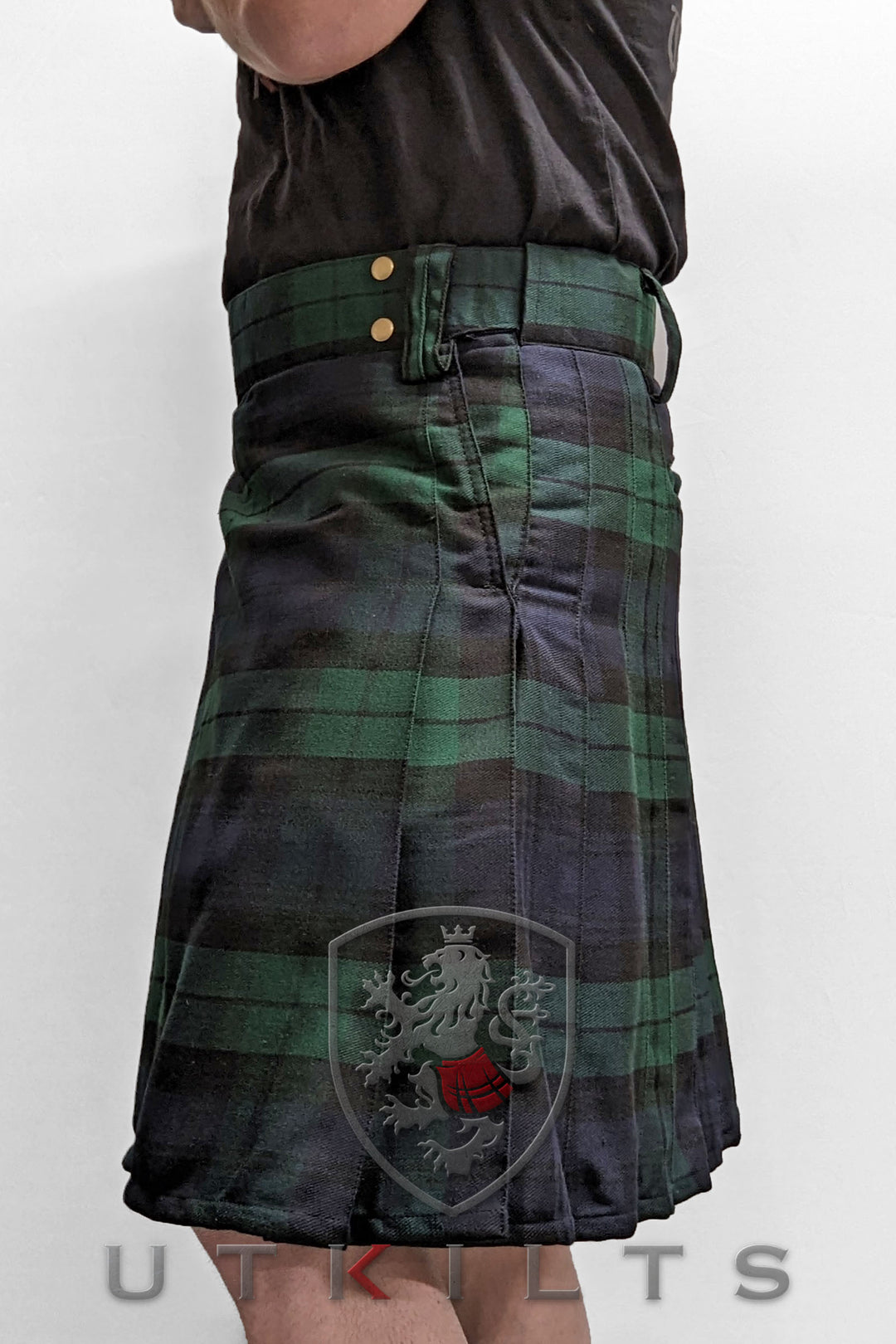 CLEARANCE! Business Edition Ultimate Dancing Pink PV Tartan Utility Kilt - 46x23
Regular price
$105.00
Sale price
$79.95
/
Size chart
How to measure for a kilt
For Men's or Women's Kilts
Follow the following guide based on measuring from the video:
Standard and Deluxe Utility Kilts:
Order the size measured.  If you are in between sizes, you can order up for a loose fit or down for a more snug fit.  Each kilt has an extra set of snaps to go up and down 1 inch in size.
Wild Outdoor/Wilderness Utility Kilts:
 Order the size measured.  If you are in between, you can order the size down or up since the Velcro waist is adjustable.
Ultimate Utility Kilts: Order the size measured.  If you are in between, you will want to order the size down (37 waist would go down to 36)
Athlete Utility Kilts:
Order size measured.  If you are in between sizes you can order a size down or a size up because of the velcro waist.
Returns
If you follow our measuring video in the videos section below, you will get a kilt that fits.  However, if for whatever reason it does not, UT Kilts has the best and easiest return policy.
How to measure for a kilt with out measuring the waist. 
Use this when giving a gift or other situation where you are not able to measure their waist.
GOOD RULE OF THUMB IN SIZING:
When you are measuring a pair of pants to determine sizing, it should be around 3-4 inches bigger than what the jeans size says (some sizes closer to 30 are only 2 inches bigger).  You should only use this option as a last resort if personally measuring the person is not possible.  DO NOT USE THIS OPTION IF YOU CAN MEASURE YOURSELF.  Save yourself the time and just do it right the first time!
If for some reason you are just not able to measure anything, you can make a good guess at which size they would need.  I would go up two sizes if guessing, i.e. 40 will go to a 44 size kilt.  This is only a guess and does not replace at least trying to measure, if possible.
Low stock - 1 item left

Inventory on the way
The ultimate utility kilt from UT Kilts is the definitive kilt in regards to comfort and function. The business edition will keep you looking amazing and comfortable all day long. The Business Edition Ultimate kilt has two large slash pockets plus two rear pockets. Look good and still carry all you need in this kilt. The Ultimate utility kilt also includes the UT Kilts exclusive Comfort Waist. This allows the kilt to go up in size without adjusting the look of your kilt (elastic waist band is built into the waist of the kilt). You can comfortably get 2-3 inches more room in the waist with our Comfort Waist (see sizing instructions below for details). We promise you will not find a more comfortable or functional kilt anywhere. Get your Business Edition utility kilt now!
Features Include:
Extra snap closures allow adjustment down and up

Comfort waist allows the kilt to expand up from size purchased

Large slash pockets on each side

Two back pockets

Durable, long-lasting polyviscose

Very professional and business-like look

Lifetime warranty on all metal hardware (free replacements sent)
You must following the sizing guide that is located in the size chart above.
Returns
Because this item is a clearance, it is sold as is. Any returns will be subject to restocking fees.
This items is for the waist size and length stated. There are no customizations available for this kilt as it is premade and ready to ship.
Typical shipping is 2-3 days (though it can take up to 5 in some rare cases). Optional 2 day and overnight shipping is available. Prices can be seen in your cart or at checkout.  If you need overnight delivery for Saturday, please reach out to us directly using our contact page.